ZEROPOINT Compression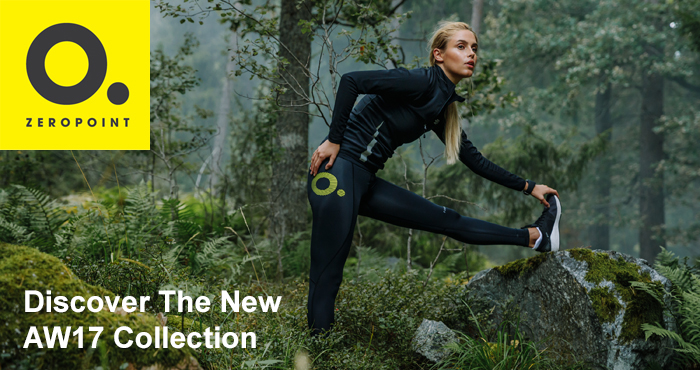 ZEROPOINT is a Finnish brand that was founded in 2009 and is already known for its quality and innovativeness. They use only medical grade graduated compression in all their socks and use top grade materials in all their products.

We are now stocking the full range of Socks, Calf Sleeves and Arm Sleeves which are available in a great range of colours. Plus the Zero Point Compression Clothing range which includes compression Tights, Shorts, Short Sleeve and Long Sleeve Shirts.
ZEROPOINT Compression Benefits
Performance - Carries more oxygen to muscles, Removes metabolic waste, Supports muscle, Prevents swelling, Improves sense of movement and kinesthesia
Recovery - More efficent metabolism helps your system regain its balance after exercise
Injury Prevention - Helps prevent injuries such as muscle cramps, shin splints, Achilles tendon inflamation, ankle problems
Find out more details: Download the latest ZEROPOINT SS17 catalogue or Preview the New AW17 Collection which is Now in Stock!