Armpocket - BUY 10 and SAVE 20%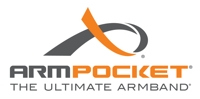 The Best Armband for Your Active Lifestyle.
What makes an Armpocket® armband the ultimate armband®? It's not any one thing. It's everything! The ultimate armband is comfortable to wear, stays put, protects your device, has enough space for a variety of items and is made of quality materials that last.
View or download the Armpocket Catalogue View our new Armpocket website