Kendal Mint Co - SAVE 10%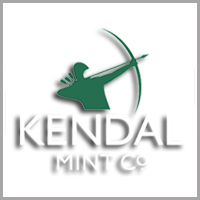 Kendal Mint Cake was the original 'energy bar', it has climbed Mount Everest, crossed the Antarctic and even helped keep the army on the move.
Together with Quiggins, an original manufacturer and also an informed sport BRC AA grade production facility.
Kendal Mint Co have created a great range of outstanding evolutionary products for today's sport nutrition, supplements and vitamins sectors, that are not only packed with additional benefits but taste fantastic too.